Christopher Mackin, President of Ownership Associates, Inc.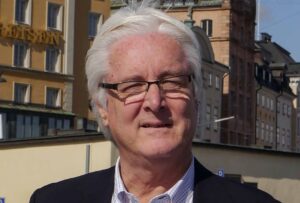 Christopher Mackin is a Carey Fellow at the Rutgers University Institute for Employee Ownership and Profit Sharing and a writer for scholarly, policy and popular media outlets on the topic of employee ownership. He is the founder (1987) of Ownership Associates of Cambridge, Massachusetts. Ownership Associates provides workforce training and corporate governance services to employee-owned companies. He is also a partner at American Working Capital, a merchant banking firm with a specialty in providing finance to employee-owned companies. He is Rutgers University Carey Fellow (2012-Present), Kelso Fellow (2019-20).
Speaking Topics Include 
Employee ownership as a "big-tent" business and public policy idea incorporating various legal structures; the history of this idea both nationally and internationally.
Strategy
Human Resources
Organizational Behavior
Community Development, Sociology or Labor Studies
Employee Ownership and Economic Policy
The CLEO database has a number of articles by Christopher Mackin.
To request a guest speaker, complete this form.