Paul Millman, CEO and Retired President of Chroma Technology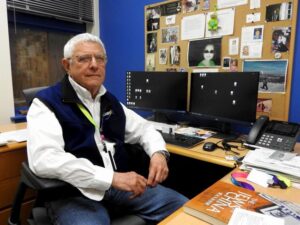 One of six founders of Chroma Technology Corp, Paul Millman retired as its CEO and President in April 2020.
Chroma was founded as a 100% employee-owned company. It is neither an ESOP nor a cooperative. It has a stock bonus plan in which all employees, irrespective of job description, earn 200 shares for each year of employment. Chroma was founded to flatten the wealth curve. So far it has been wonderfully successful at this.
Speaking Topics Include  
History and growth of Chroma Technology Corporation
Employee ownership and wealth inequality
Strategy, Entrepreneurship, Employee Ownership and Democratic Workplaces
To request a guest speaker, complete this form.