Tendani Nelwamondo, Founder of Southern Africa Employee Ownership Association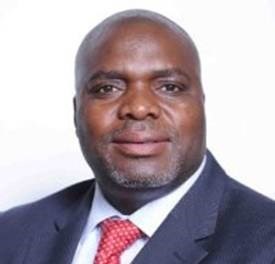 Tendani Nelwamondo established Southern Africa Employee Ownership Association (SAEOA), whose objective is to promote employee ownership in South Africa and the southern part of Africa.
He previously worked for Industrial Development Corporation (IDC), where he served as a Senior Socio-Economic Development Specialist driving Community and Employee Ownership for than 8 years.  In this role he facilitated the establishment and registration of approximately 70 Community and Employee Trusts in various sectors and provinces across the country.
One of his key achievements at IDC was the successful establishment and registering of the Community Trusts in renewable energy. Guidelines he developed were adopted by IDC Executive Management and the renewable energy sector.
He has proven experience and expertise in land reform, BEE transformation, and project management in post-apartheid South Africa, through his participation in various transactions over years working in government, private sector and development finance institutions.
Tendani has a Post Graduate Diploma in Public Policy Analysis from Witwatersrand University and a Master's Degree in Development and Management from University of Potchefstroom. Prior to IDC he previously worked for Department of Land Affairs, Department of Public Works, and Anglo Platinum.
Speaking Topics Include:
Employee ownership in the context of post-apartheid South Africa
South African perceptions towards employee ownership
Impact investment in broad-based ownership to save jobs, retain jobs, create jobs, improve socio-economic livelihoods
Why employee ownership is significant to driving sustainable SMME development
Funding models for employee ownership in Southern Africa
The importance of employee ownership in renewable energy
The role of government to drive sector based employee ownership strategy
Employee ownership as a tool to fight inequality and poverty in South Africa
How EO relates to the Broad-based Black Economic Empowerment (BBBEE), the South African government program intended to address the inequalities of apartheid.
To request a guest speaker, complete this form.