Ian MacFarlane, President, CEO and Chair of EA Engineering, Science, and Technology, Inc., PBC.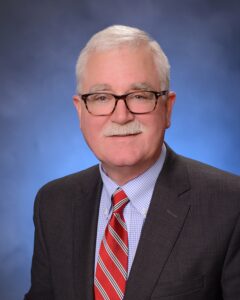 Ian MacFarlane leads EA Engineering, Science, and Technology, Inc., PBC, an environmental consulting services firm serving government, the private sector, and institutions, with 25 offices nationwide, approximately 600 employees, and revenues greater than $150 million.
Mr. MacFarlane led EA, once a public company, through an ownership transition in 2005 to employee ownership. In 2014, he led its ownership conversion to 100% ESOP and its adoption as a Public Benefit Corporation (PBC) under Delaware corporate law.
He has personally led initiatives including articulating the company's vision and core ideology, developing comprehensive long-range strategic plans, implementing a nationwide college recruiting program and graduate fellowship program, and creating an internal learning and training academy and a sustainability program. He has implemented efforts to develop EA's talent management strategy, service quality, leadership, and branding in order to further align the firm's human capital, culture, mission, and differentiation, as well as to promote the company's interdisciplinarity, collaboration, and employee engagement.
Ian MacFarlane works with academic researchers who study the company's stakeholder model (Public Benefit Corporation and ESOP) with respect to organizational accountability, identity, stakeholder orientation, and servant leadership, and has himself co-authored and presented numerous academic papers.
Speaking Topics Include:
Transforming Governance to a 100% ESOP and legal Benefit Corporation
Servant Leadership
Employee Engagement
Practical Applications of Organizational Behavior
Corporate Social Responsibility
Courses Include:
Business & Society
Strategy
Human Resources
Organizational Behavior
Sociology or Labor Studies
To request a guest speaker, complete this form.